The What & Why it's Needed
The customer maintains a suite of independent applications that help its users manage funding and estimates against budgets as well as to provide its executive management with operational reports.
PROBLEM
The code base was initially written in Service Oriented Architecture (SOA), which in this scenario is outdated for its use cases. The customer requires an updated methodology that provides modern security, simple maintenance processes, and compatibility with existing application data on any device, including a computer, tablet, or mobile device. The new application must support consolidation of disparate systems into a unified user experience, distributed cloud deployment, and scalability of data sources.
SOLUTION
Synergetics built a brand new platform that supports the initial requirements and the ability to easily extend to support new data sources by focusing on the enterprise view of the customer's environments and interests. Synergetics'Governance methodology integrates the process activities of the Project/Program Management Life Cycle, Business Intelligence and Information Management (BIM), Engineering and System Development Life Cycle, Security, Safety, Acquisition Strategy Planning and Support, Investment Analysis, Business and Financial Management Support to enterprise and Government into a comprehensive business framework that offers proper planning, resourcing, executing, and monitoring and control.
IMPACT FOR THE CUSTOMER
A unified solution provides easier handling of code, management to maintain, and cost savings in incrementally extending the solution by adding new data sources into modernized modules.
ONGOING BENEFIT
Engaging Synergetics comes with the proximity to highly skilled and vetted subject matter experts. These experts are happy to contribute with advice and direction not only to programs that we are contracted to perform under, but also all those that are progressing towards similar mission with key customer stakeholders.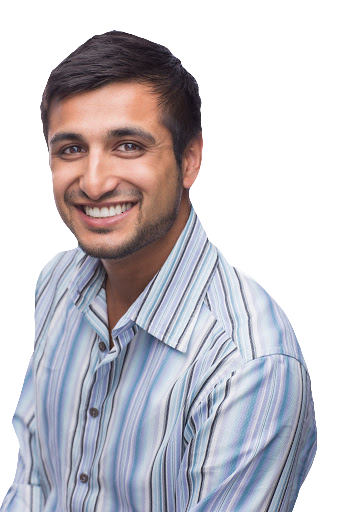 MEET KABIR MEHTA
PMP, COO
Kabir has extensive experience creating custom solutions for enterprise clients. He specializes in software architecture, database design & UX optimization.