ShakeCast: an Application for Global Earthquake Monitoring
The What & Why it's Needed
The decisions made moments after a devastating earthquake have an immense impact on our ability to recover. Sending first responders to the most affected areas is vital, but determining where these areas are can be challenging. ShakeCast solves this problem by analyzing earthquake data in real time, generating impact summaries and sending alert notifications to its users. This application is utilized across the public and private spectrum including state Departments of Transportation, the Nuclear Regulatory Commission, and corporations like Walmart and Amazon.
PROBLEM
ShakeCast is maintained by a highly capable group of scientists; they assure the application uses the most up to date computational methods and produces accurate results, but had trouble designing the application architecture and web interface. These problems created a barrier for many potential users and drained developer hours into customer support.
SOLUTION
In order to help ShakeCast reach its full potential, they reached out to Synergetics. Since then, we've brought the application into the 21st century, using modern and maintainable technologies. We've redesigned the application with a flexible database interface, robust Angular front end, and RESTful web API.
IMPACT FOR THE CUSTOMER
This new architecture is simple, but effective, and allows the ShakeCast team to spend more time developing new features. It reduced customer support costs, and allowed those hours to be spent on improving the application.
ONGOING BENEFIT
Another pain point of the ShakeCast application is distribution. Typically installed on a Windows server, the setup process almost never goes smoothly due to variable firewall settings and user restrictions. We've improved this installation process by minimizing the impact of the application, but more importantly we've helped the ShakeCast team move away from this installation process all together. Using our FedRAMP certified status, we've given the ShakeCast team a cloud presence. Synergetics maintains machine images that contain the ShakeCast application and can easily be shared with their users. This has proven to be an excellent option for many users and has become the team's favorite method of distribution.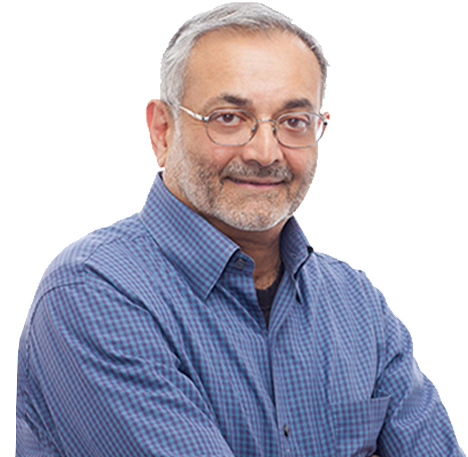 MEET RAJIV MEHTA
CEO
Rajiv is a graduate of Harvard Business School Executive Training and holds an MBA and MS in engineering from Colorado State University. Rajiv excels in business strategy and visioning.